Welcome to Class 6's webpage.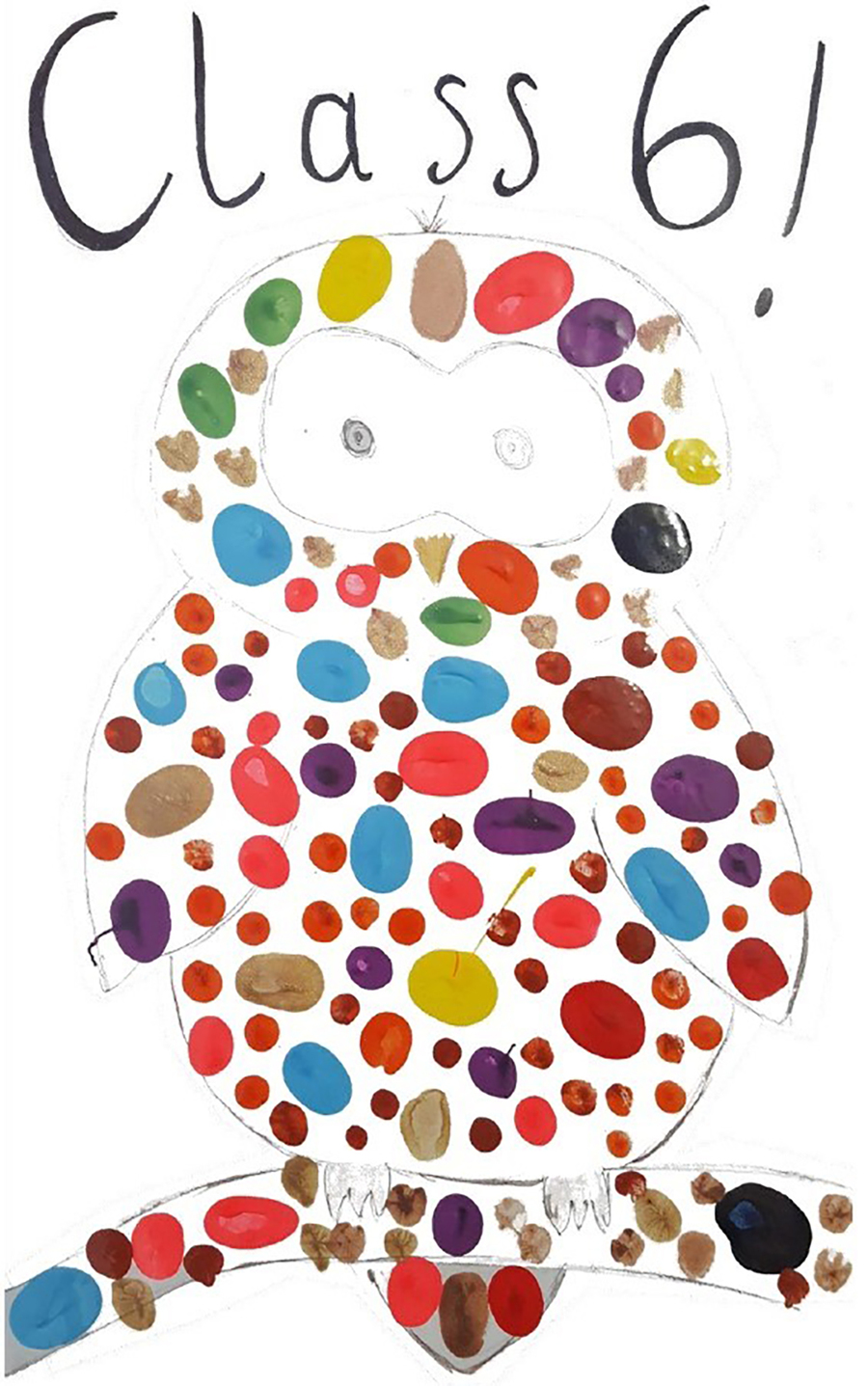 We're a class of 29 children with Miss Arnold as our teacher. We're also very lucky to have Mrs Easton's and Miss Havercroft's help!
During Summer Term, we will be securing all of our maths objectives, focusing closely on reasoning and problem solving in preparation for secondary school. We will be looking at crafting narratives in English and we will explore and revisit several text types with a HUGE emphasis on our audience's needs and a variety of different purposes for writing.
Our topic is Evacuate! Therefore, we'll be developing our knowledge of WW2 and the lives of children at that time, while also learning about relationships and changes in PSHE and developing our athletics and Danish longball skills in PE. Our science topic links in perfectly to PE as we'll be looking at 'Forces'.
Please scroll down to see new news!
Here are some photos from our transition day marshmallow challenge...
We've also been dreaming and discussing our aspirations for our year in Year 6 and life beyond primary school. Here's our dream tree in its first stage of growth...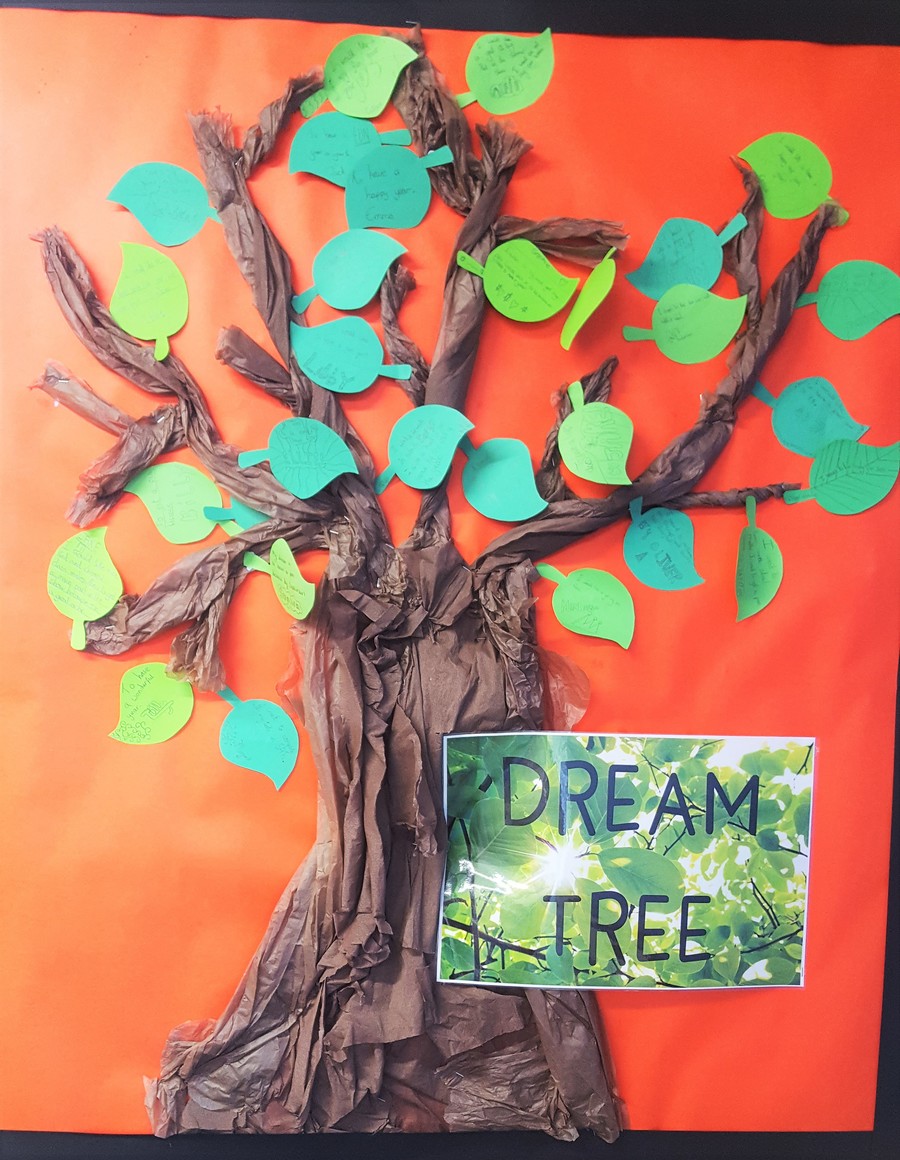 Our Dream Tree has gained its next set of leaves that show our aspirations for the future...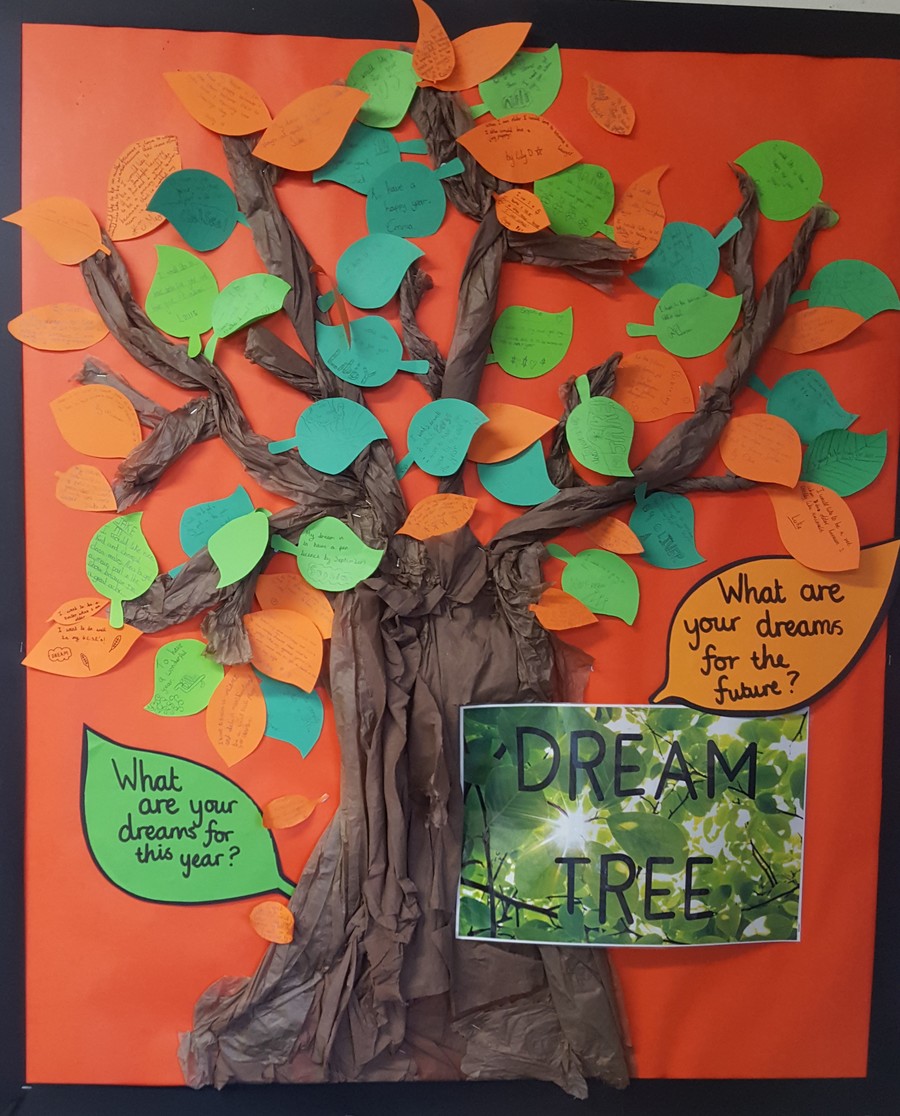 Now that we're in our final term, we've reflected on what we want to improve and master by the end of the year...