Welcome to Dolphin Class - Year 4/5 -

Miss Clark
In Dolphin Class, we are made up of 28 children taught by Miss Clark and supported by Mrs Midgley and Mrs Breckon.

In our final term, our topic is 'The Outback'. We will be learning all about how Australia was discovered; its location in relation to surrounding countries, continents and oceans; its geographical features and past and present Australia. We will also learn about Aboriginal tribes, including Dreamtime Stories and Aboriginal art.
Check back soon to see what Dolphin Class have been learning about!

Dancing Through the Decades!
This term, our topic is 'Dancing Through the Decades'. We are learning all about historical events, fashion, music and entertainment from the 50s up to now.
Classroom Displays
We are well and truly dancing through the decades in Dolphin Class - complete with our dance floor display and disco ball! Our classroom is full of amazing photographs of family members and memorabilia from the different decades - thank you so much if you have kindly brought something in. It has been very interesting hearing the stories told by your children!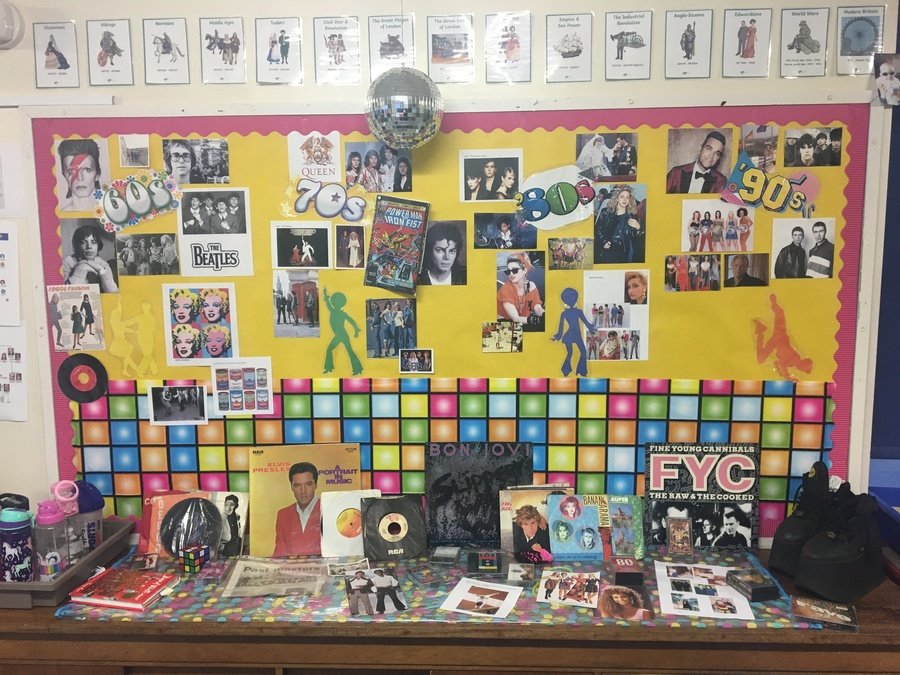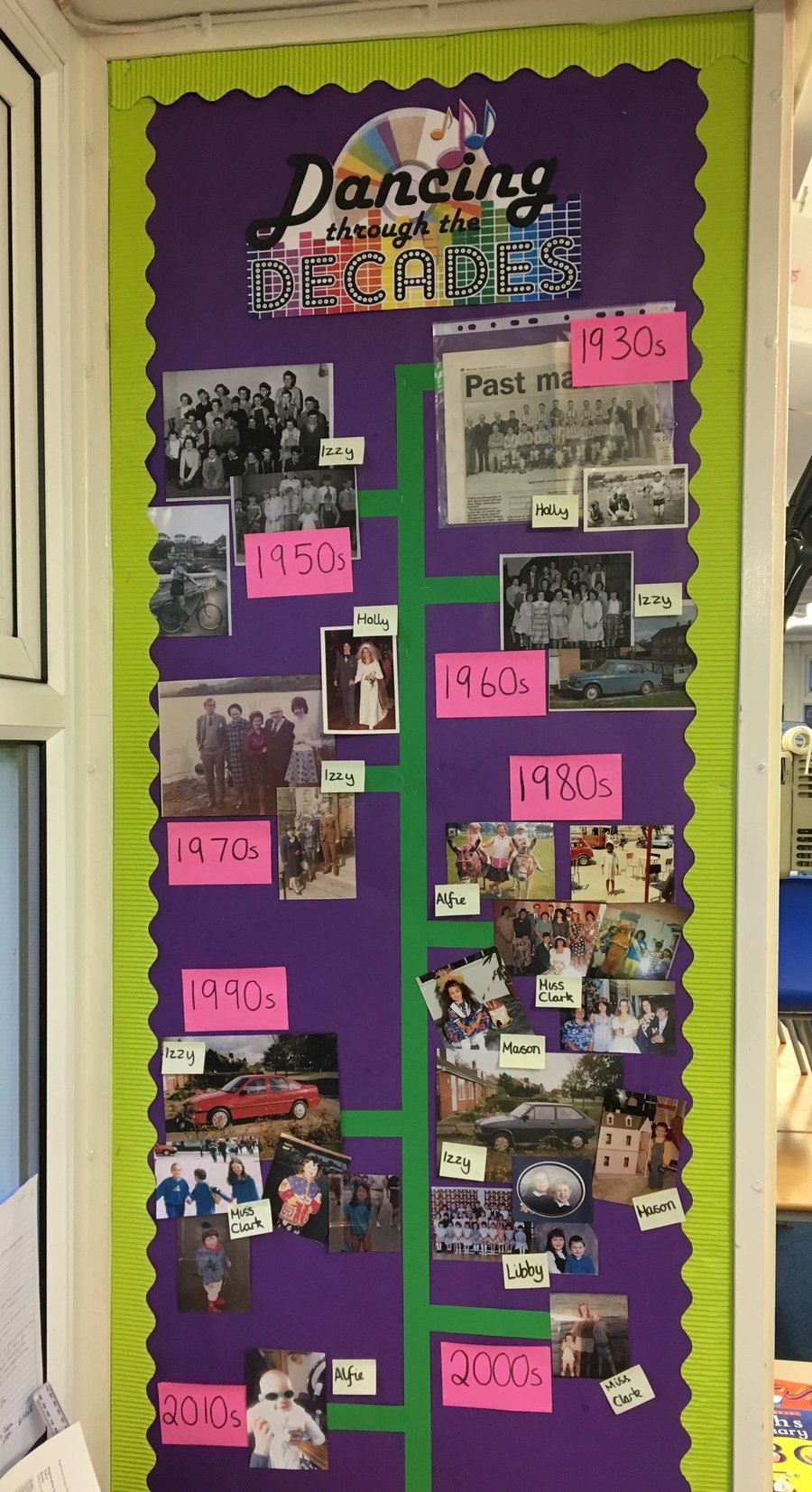 P.E. - Dancing Through the Decades
In our P.E. sessions, we have been looking at popular dance moves and routines through different decades. The children have also worked in dance groups - using their favourite moves from the routines learned - to compose their own routine.
So far, we have learned:
60s - the twist, mash potato, swim
70s - "YMCA" routine
80s - "Another One Bites The Dust" routine
90s - "Macarena", "Saturday Night" and "5,6,7,8" routine

Last half term, our topic was 'Digging It!' We learned all about dinosaurs and their existence on Earth. We then moved on to learning about the Stone Age up to the Iron Age.
Let's take a look at some of the children's learning...