Art and Design & Design and Technology
"The teachers make (Art & DT) really fun!" Hannah ... "I like how you can be really creative," Lois
Here at Stamford Bridge Primary School, we have a very creative and talented bunch of children. Art and D&T are thoroughly enjoyed throughout the school and the children take pride in their work and produce high quality content. As a staff team, we are very proud of the brilliant work the children produce.
Here are some examples:
Whole School Self Portraits
As a school, we completed a project where each child drew their own self portrait. Below are examples from each class which show the progression in skill from year group to year group. These portraits were chosen to be displayed in a local secondary school.
In Owl Class, the children have been busy creating fantastic pieces of art and technology. Here are some of the wonderful things they have been doing, including meeting the artist Cath Inglis who demonstrated creating pastel landscapes to the children.
In Dolphin Class, the children have been busy making fossils using clay for their topic 'Digging It!' They have also made beautiful silhouette landscapes of a winter's night using water colour paints and black paper.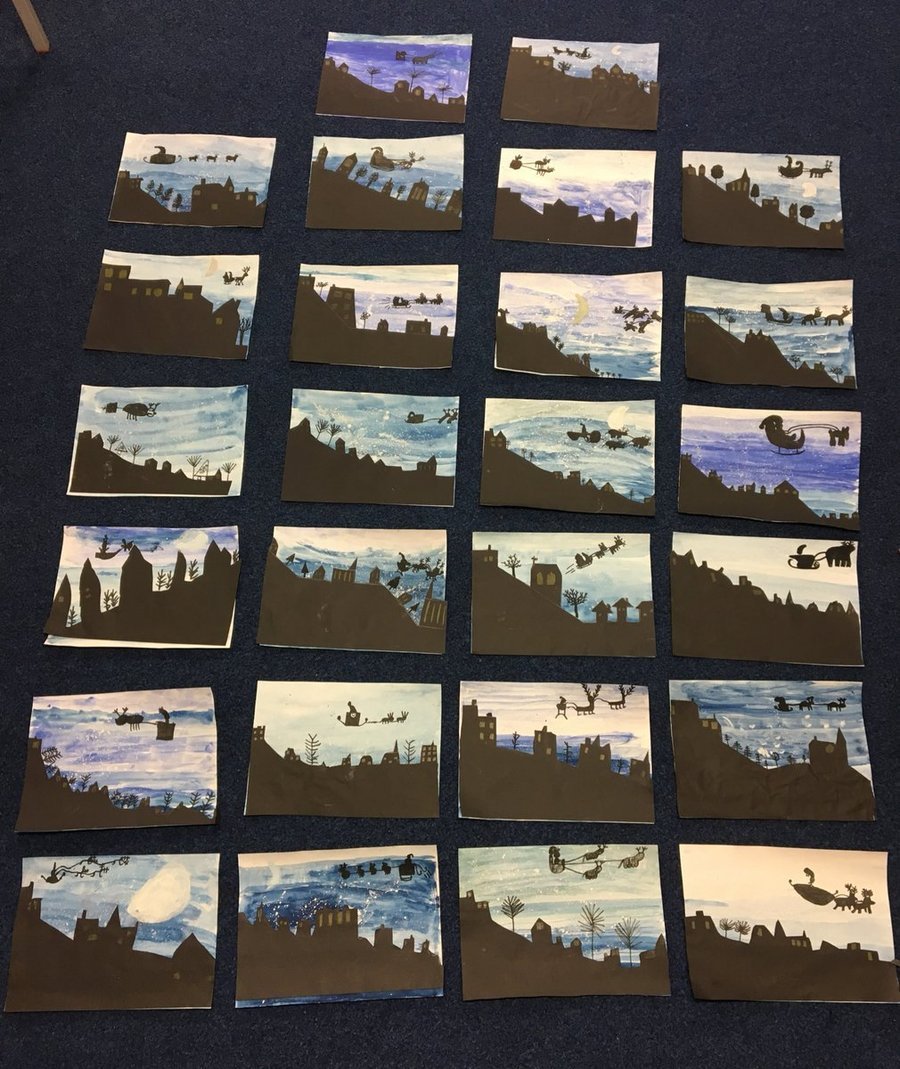 Look at the fantastic progress the children from Bear Class have made with their self portraits. The first portraits were done in KS1 and the second were done this year. Well done Bears!
Below are the long term plans for both KS1 and KS2 for 2018-2019. You will see here how Art and Design & Design Technology are covered in both Key Stages.